I'm here to answer the big question on your mind
What happens if Covid-19 forces me to postpone my wedding?
With Covid-19 still running rampant across our beautiful country and restrictions wreaking havoc on wedding planning with next to no warning, I often get asked about my Covid policy. I've written this to provide some clarity over the three main scenarios that arise.
Please rest assured that I am here for you and will do everything I can to work with you if your wedding is cancelled due to a Government lockdown, as I have with dozens of couples since this nightmare began.
There are Three main scenarios
The Government prohibits weddings
In a state rife with lockdowns, the Government banning weddings is a real possibility. Your wedding obviously can't go ahead so I will work with you to reschedule to a new date within 12 months, free of charge. If, after all reasonable efforts are made to find a new date and I'm still not available, you can opt either for an associate shooter, or a full refund of your booking fee. If you reschedule to a date outside of 12 months from your original date, you may be required to pay a further amount if the cost of my packages increase.
I would still love to be a part of your wedding, and I'm sure your other suppliers will too, so please try to have several options available. You can set up a poll on doodle.com (awful name, I know) to easily check who is and isn't available on all of the dates until a winner emerges.
Weddings are allowed but I don't like the restrictions
Weddings are permitted, but certain restrictions such as border closures, masks indoors or density requirements may make you wish to postpone your wedding. In this scenario, any monies paid can be transferred to the new date, excluding the booking fee. The reason for this is that I will have lost income by turning down other weddings that would have gone ahead. I do make allowances if the restrictions are so tight that it's inconceivable any wedding could have reasonably gone ahead, such as only 50 people allowed at a wedding.
This scenario is becoming more and more common as couples are understandably feeling over it after having their wedding rescheduled multiple times. If you let me know within six months of your wedding date, I have a chance to rebook your date and you can transfer all monies paid into an Elopement Package. Otherwise, this will be considered a cancellation subject to the terms in my contract.
We will get there
I know it can seem like it's hopeless, but let me tell you, from attending so many weddings now that were previously postponed, the relief and collective joy is palpable. Everyone has shown up committed to making your day even more magnificent as they know what you've endured to get there and they are over the moon to help you celebrate it.
Weddings will continue to go ahead and I can't wait to be a part of it.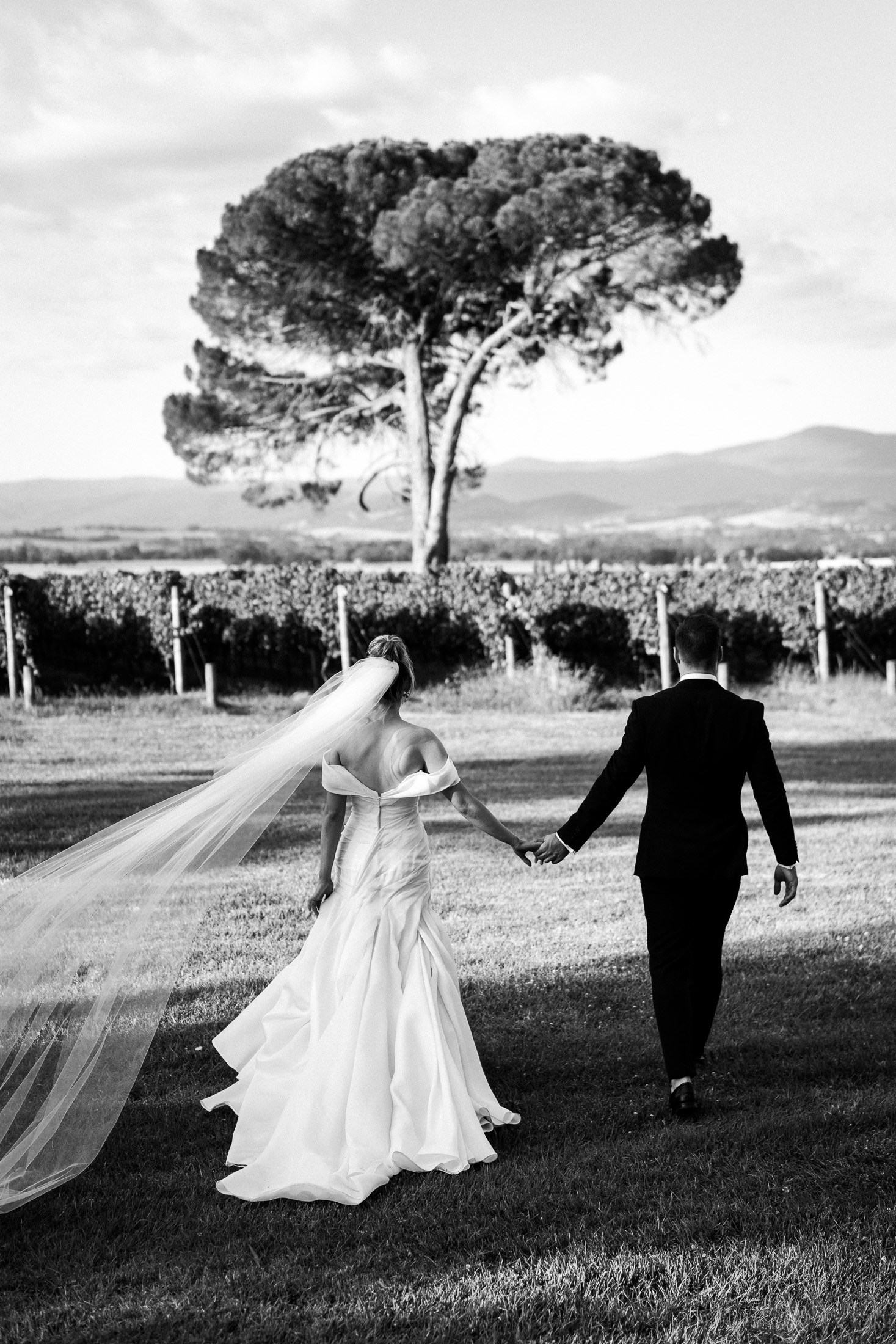 Still got some questions? Shoot me an email at [email protected] and I will be more than happy to talk it through with you.