Here it is, my list of the Top 5 Yarra Valley Wedding Venues for 2019.
Congratulations on considering the premier region in the state for your wedding.
What could be a nicer backdrop for a ceremony than a sweeping vineyard vista just one hour from Melbourne?
You may have been sold on the destination already just from the idea of having your ceremony among the grapevines and giving your guests an unforgettable weekend away.
However:
There are still many venues within the Yarra Valley to choose from with differing size requirements, budgets, indoor/outdoor options and customisation flexibility.
Who am I to make this list? Well, I'm a wedding photographer who works almost exclusively in this region and have been a life long resident. I'm a part of wedding days from start to finish in all conditions and all seasons, all over the Yarra Valley. Frankly, I think I'm in the best position to make this list. 
Top 5 Yarra Valley Wedding Venues: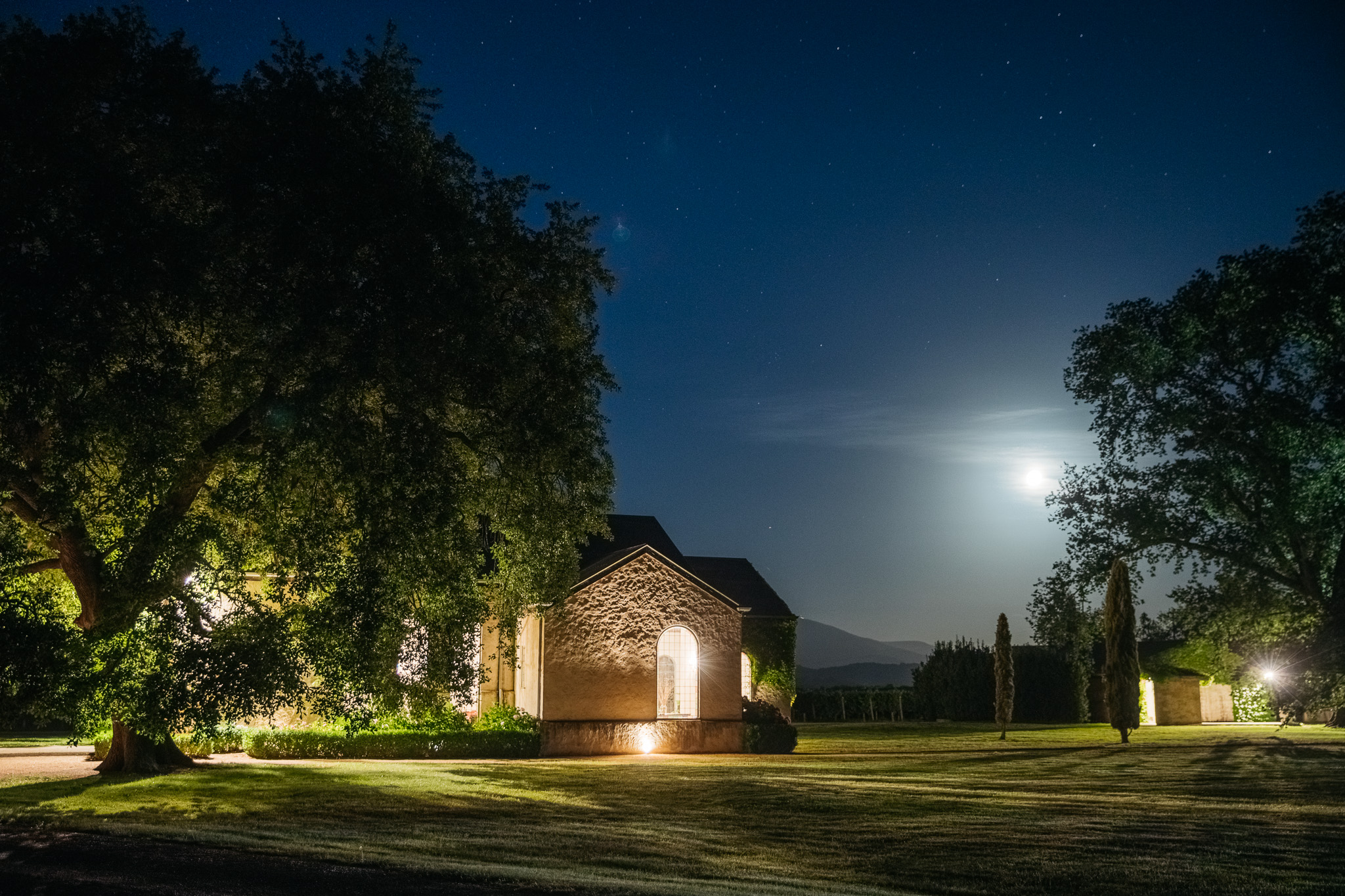 No prizes for guessing this one.
Stones remains the most sought after wedding destination in the Yarra Valley and for good reason.
Between the Stables and the Barn, they cater to both small and large sized weddings.
Ceremonies can either be held in their romantic chapel, out on the lush lawn before the vines or under their massive oak tree.
There is also no secret that one of the prevailing reasons Stones remains at the top is its customer service and attention to detail.
This could not be more evident than in how much the energetic owner, Vonnie Frazer, involves herself personally in meeting with the wedding couples, the styling and floristry and on the day co-ordinating. Between herself and Michaela, you're in the safest hands in the business.
Like any #1 Wedding Venue should, they also provide onsite accommodation at the newly built, but rustic designed Farmhouse.
2019 Pricing starts at $220 p/head plus a $1650 venue hire fee for the stables or $2200 for the Barn. This leaves Stones topping not just this list, but also the price list.
What makes Stones stand out to me and deserving of the title for the Best Yarra Valley Wedding Venue, is that delivering incredible, memorable weddings is the primary purpose of the business.
Not wine, not the restaurant, not the hotel…
Weddings.
And they do it better than anyone.
Going immediately to the other end of the affordability and flexibility spectrum is the family-run Acacia Ridge. 
The first thing you will notice when meeting Cathy and Lachie, is how incredibly approachable and accommodating they are. If you felt daunted or overwhelmed by meetings at any of your other venues so far, you are going to feel right at home here. 
Their setting is, quite frankly, picture-perfect. Set back from the Melba Hwy in Yarra Glen, they benefit from far-reaching views over their vineyard to the mountains beyond.
The ceremony spot sits right at the base of the vines and is overlooked by an 1850's miner's hut. The reception is held in a very large, rustic barn with open air views over the Yarra Valley. 
Acacia Ridge can accommodate up to 140 seated guests or 200 guests for cocktail reception. They charge just $95 p/head for the exclusive use of their premises plus an optional $10p/head for their drinks package.
The beauty of this is your complete flexibility for catering. You're not restricted to a dining package, you can bring in food trucks, order pizzas, or, my personal favourite as she has served the best meal I've ever had at a wedding, Jessie from Locavore Studio. 
I can't recommend these guys enough if you're after a down to earth venue with stunning Yarra Valley views and incredibly flexibility on catering.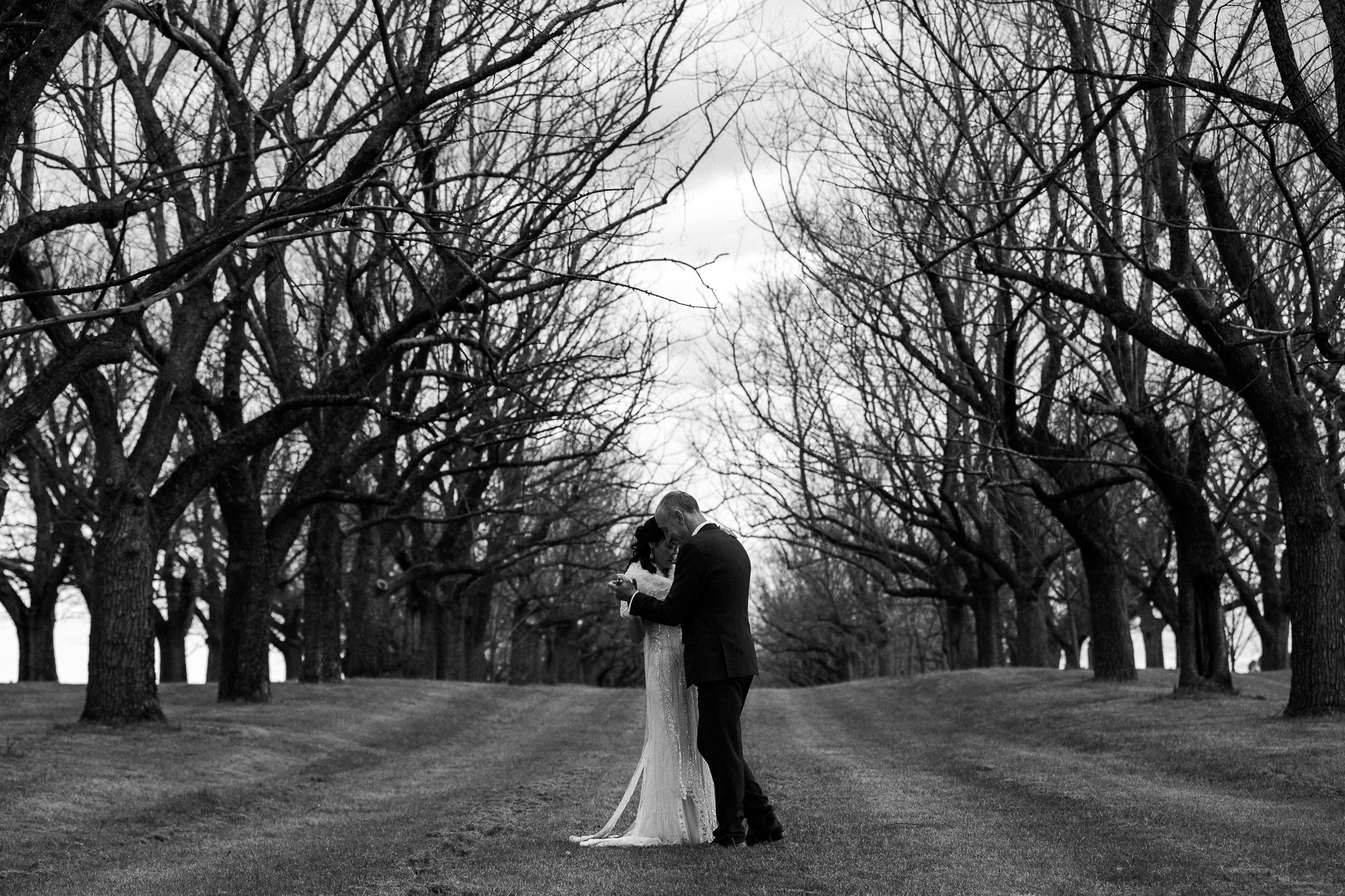 Yering Station is and has always been a household name in the Yarra Valley and their incredible wines have always waved the flag of the Yarra Valley abroad.
They were, in fact, blazing the trail for the rest of the venues as the first vineyard in the yarra valley way back in 1938 so its no wonder they've retained such a warm reputation in the region as the original vineyard destination.
They put the same attention into their events as they do their wines where you know you will get reliable service, great food and wine and Yering's famous sweeping vistas.
They have ceremony and reception areas to suit anyone's taste; from their restored Historic Barn to their modern wine bar restaurant, and a wide allowance of guest numbers with a minimum of 30 and a maximum of 150.
They also house one of the prettiest barrel halls I've seen which provides a unique location for wedding photography.
Food & Beverage pricing starts at $190 p/head plus $800 ceremony fee. There is also an additional security fee of $320 for weddings over 60pax and $620 for weddings over 120pax.
While they do not have their own on site accommodation, they are right next door to Chateau Yering, close enough to share the same driveway. Though the two are distinctly separate businesses, they certainly compliment one another with what they offer.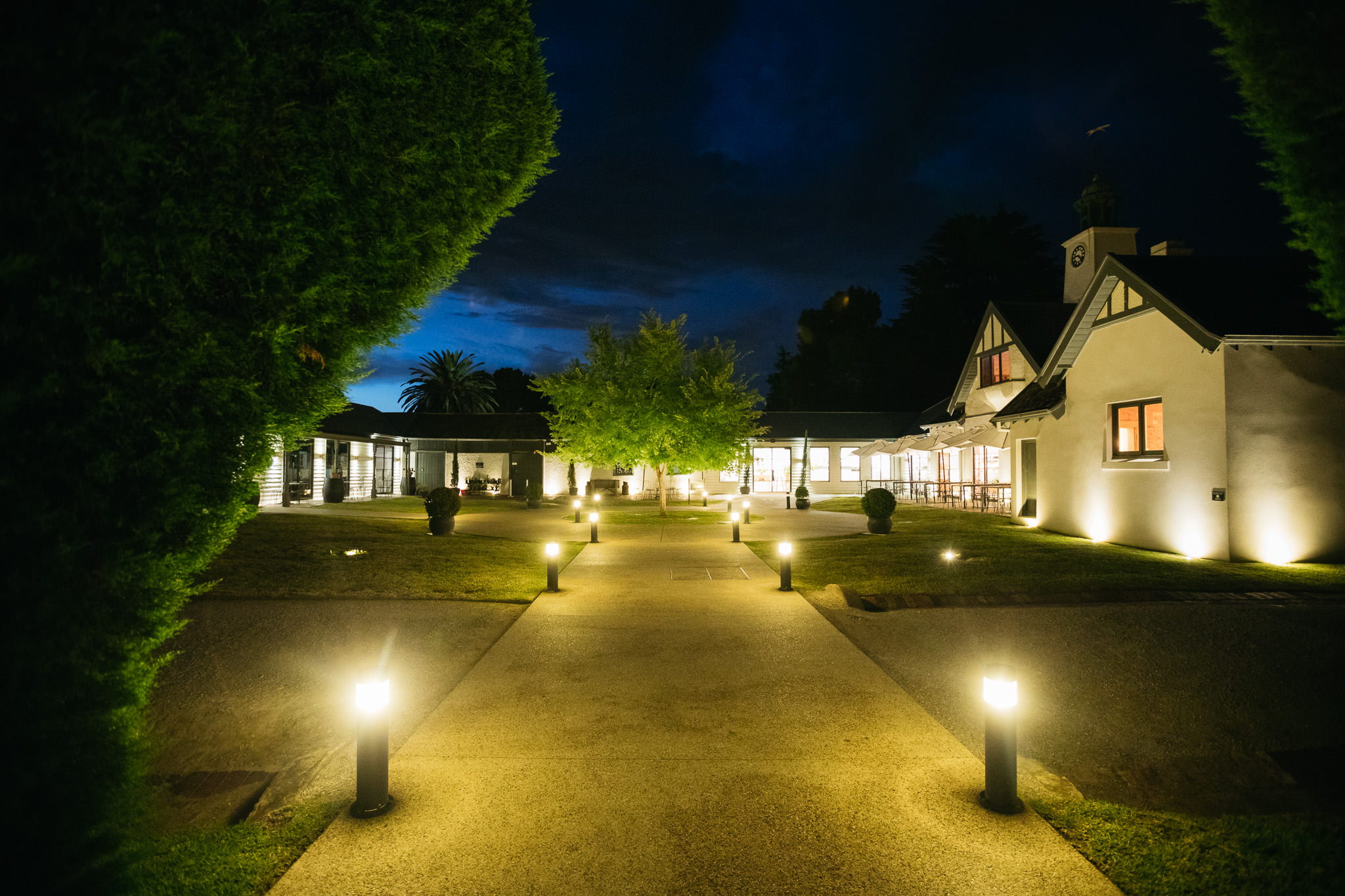 The historical home of one of Australia's most famous women, Dame Nellie Melba, Coombe Yarra Valley offers unique, heritage buildings inside exquisitely manicured gardens. 
They compliment their award winning premises with region leading food and wine and the utmost professional staff. Their menu is carefully curated by one of the Yarra Valley's finest head chefs, Neil Cunningham.
Walking around their beautiful property, you get a great sense of being inside a secret garden, with boundless photo opportunities at every turn.
The sit down wedding reception packages at Coombe Yarra Valley start at $215 p/head and they can seat up to 150 guests. Alternatively, you can have up to 200 guests with the cocktail packages which start at $175p/head. 
If you would like to have your ceremony at Coombe, there are many beautiful options including under the 180 year old oak tree or on the lawn in front of Coombe Cottage with a wet-weather option inside the Melba Gallery. Ceremonies incur a charge of $2000 and give you access to the gardens for your unmissable wedding photos. I particularly love Dame Nellie's homestead with its vine-covered, outdoor spiral staircase!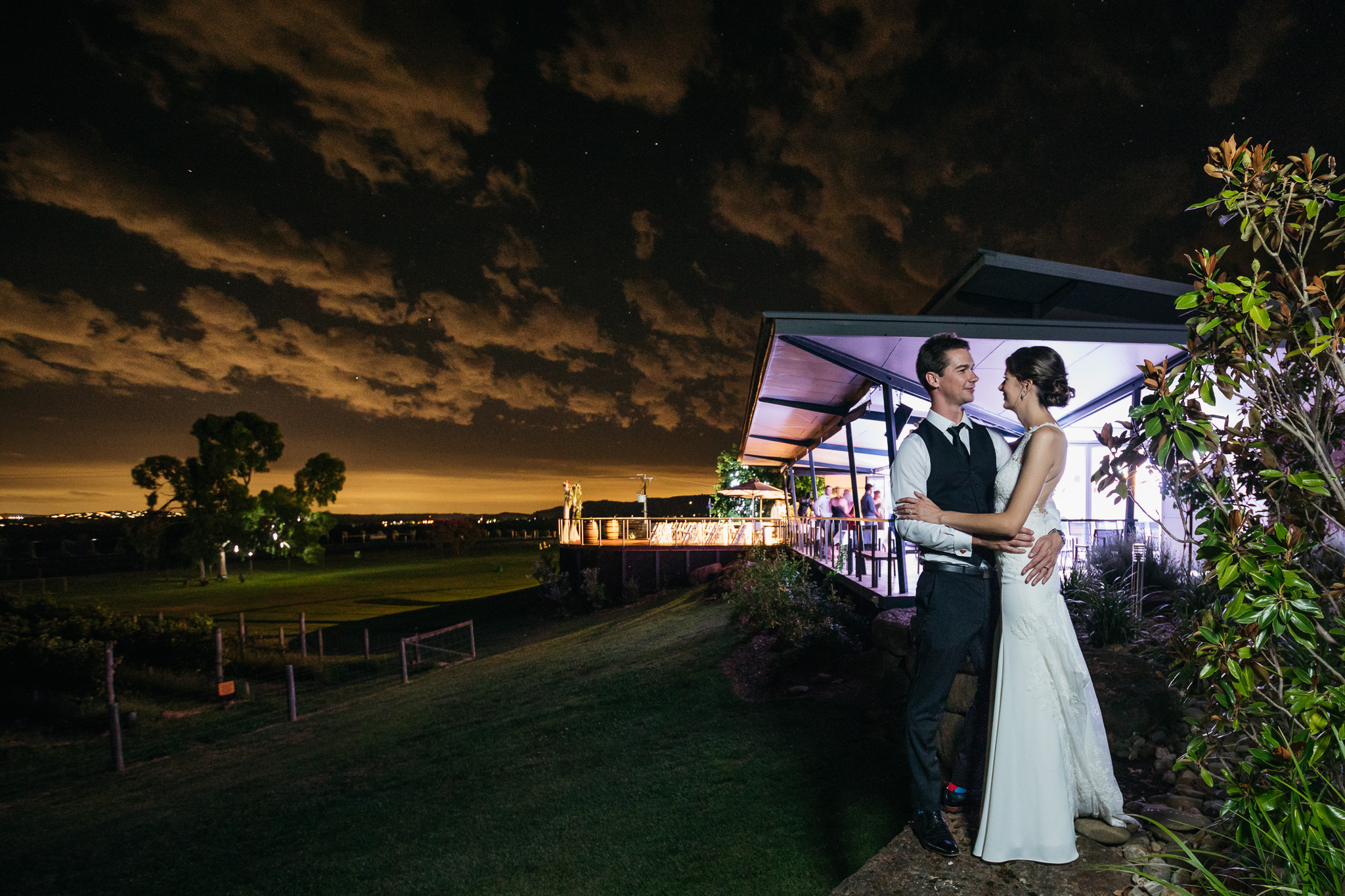 In the company of only a handful of Yarra Valley wedding venues, Balgownie Estate can offer the comprehensive wedding experience of having your ceremony, reception and accommodation all on the one beautiful property with great views and very well maintained premises.
The accommodation here is more moderately priced than Stones and comes with some great facilities like the day spa and tennis court. They also really excel in their organisation of activities at local attractions.
For these reasons, I really recommend Balgownie for wedding parties that are coming to experience the Yarra Valley beyond the wedding.
A food and beverage wedding at Balgownie Estate will cost from $175 p/head and comes with a lot of inclusions for weddings of 80 guests or more (sit-down receptions are capped at 130 guests) such as hire of the Melba room with floor-to-ceiling windows for the reception, the vineyard facing deck or marquee for the ceremony, a tasting menu and even a complimentary spa suite for the bride and groom.
Please note: all prices listed were taken directly from the venue websites or staff and are a reference only. If you notice any of the information to be incorrect, please email me at info@rickliston.com