INVESTMENT PACKAGES
I like to run my business how I would like it ran if I were the client. All prices. Up front. No surprises. Pay only for what you need. Start with what's essential, me at your wedding, then add an album if you so desire.

AFTER A WEDDING ALBUM?
Choose from CONTEMPORARY WEDDING ZINES or TRADITIONAL ALBUMS
Wedding Zines
BY BOW & ARBOUR
Not a fan of the traditional wedding albums? These Wedding 'Zines' by Bow & Arbour might be just the thing to share your wedding photos with your loved ones.
Have your favourite photos printed into multiple copies of a magazine-like album. They are printed in Australia using archival, environmentally certified paper stocks ensuring a refined, timeless aesthetic that are pleasing to the touch.
Order directly through Bow & Arbour once your receive your photos.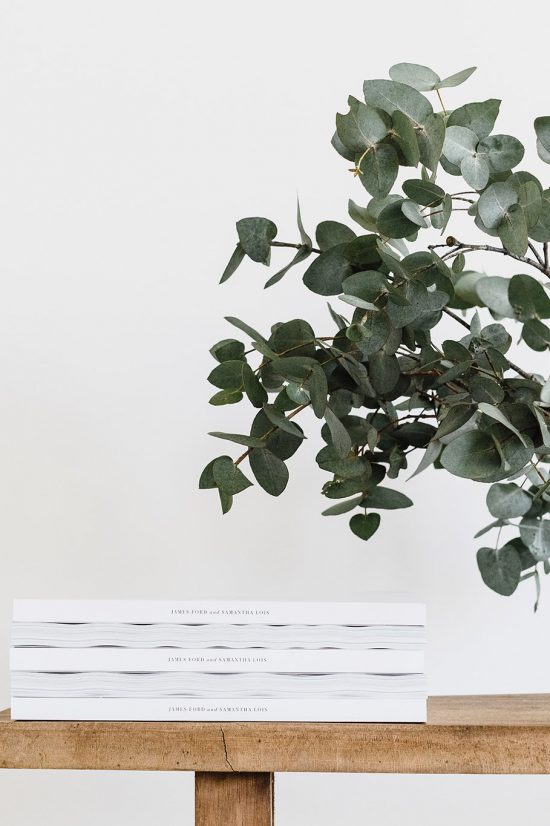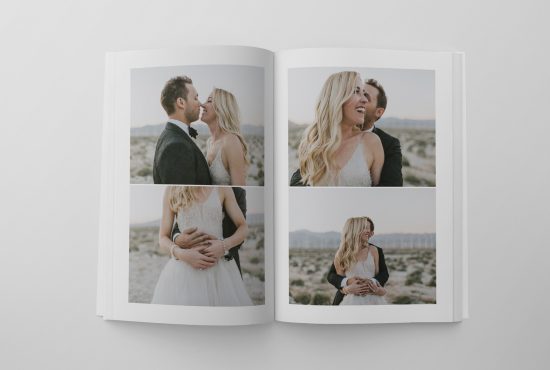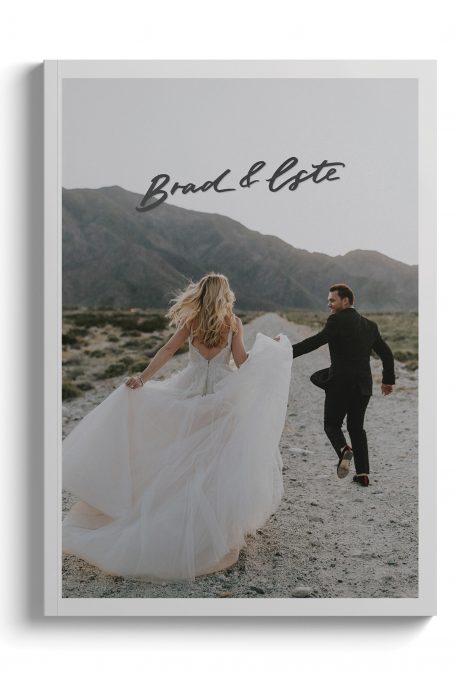 Booking & Availability
THE PROCESS
Send me an email to say hello with your proposed date and I'll let you know if I'm still available. If I am, let's meet up for a chat to get to know each other and if not, I'd be more than happy to refer you to another available local photographer :)
MY STYLE & APPROACH
I have a very laid back personality and try to make you feel as comfortable as possible, letting you enjoy the day and each moment without being overbearing.
The majority of the day I will be in photo ninja mode. The exception will be some portraits after you've gotten ready, the family photos and location shots when I may make some suggestions for composition, but ultimately, still capturing you guys being your awesome, dorky, love-filled selves.
My Q's to your A's
QUESTION
Argh! I hate posing. I just want natural shots. Is that ok?
ANSWER
Not a problem. My ninja skills are top notch and I am very effective at capturing those spontaneous funny/sentimental/romantic moments. If you like, during the location shoot, I can offer some direction, but they will be general ideas and I always endeavour to keep it fun and light hearted.
QUESTION
What happens if you can't make it on the day?
ANSWER
In the very unlikely event that I can't make it to the wedding (it has never happened yet, but naturally, anything is possible), I will ask in my facebook group of awesome Melbourne wedding photographers who is available, I will then pass on their portfolios to you for selection. They typically reply within 20mins.
QUESTION
Is it just you or will there be a second photographer?
ANSWER
I shoot solo in the vast majority of weddings for several reasons, most notably to keep the cost down for you, to be more discrete, and because in at least six hours of photography you will already get far more photos from me than you'll ever know what to do with. However, if you would like to have a second photographer on the day, this can be arranged for an additional $100p/hr.
QUESTION
If we decide on the day that we'd like you to stay longer, will that be possible?
ANSWER
Of course! I will never have anywhere else to be that night. My rate for additional time is $250p/hr.
QUESTION
What is the turnaround time for the photos?
ANSWER
I know how excited you will be to get the photos back of your wedding day, that's why I don't wait for months to return the images. I aim to get the digital photos back to you within three weeks of the wedding day, a timeline I am proud to offer as it is a rarity in the industry.
QUESTION
What do I need to provide you with?
ANSWER
I will require a running sheet of the day with the start times, addresses of all locations and important contact numbers. I will also need you to consider in advance which group photos you would like after the ceremony. It will help if you designate a friend or family member (preferably one who is very comfortable being bossy!) who can wrangle the right people together for each photo. These have a tendency to run overtime so the more preparation the better.
QUESTION
Can you still take photos if it's raining?
ANSWER
Regardless or the season, there is always going to be a distinct chance of rain, such are the joys of living in the Yarra Valley! Fortunately, I have a very technical piece of equipment for such an occasion, an umbrella! I suggest you bring one too. We can capture some truly unique and shots in terrible weather so even when it's bad, it's good.
QUESTION
Sounds great! We are totally vibing. How do I lock you in?
ANSWER
Once you are comfortable with me as your wedding photographer and would like to lock in the date, I will require a 20% deposit with the remainder to be paid on or before the day of the wedding. We can then look forward to spending one of the best days of your lives together and creating breathtaking moments that will be captured and enjoyed forever.
GET IN TOUCH
And so the adventure begins...